All of us have sinned. (Romans 3:23) But God demonstrates his own love for us in this: While we were still sinners, Christ died for us [you]. (Romans 5:8 NIV). And there's nothing that can separate us from that love.
God knows you. (Psalm 139:1-18). God even knows how many hairs you have on your head. (Luke 12:6-8 EB). God made you, and He did not give you a spirit that makes you afraid [timid] but a spirit of power and love and self-control.
(Psalm 139:13 NIV; II Timothy 1:7 EB)
HOW CAN I LEARN MORE ABOUT GOD?
The best place to learn about God is by reading the Bible, which is also called "the Word". In the beginning there was the Word [the Word already existed; the Word refers to Christ, God's revelation of himself]. The Word was with [in the presence of; in intimate relationship with] God [the Father], and the Word was [fully] God. (John 1:1 / Expanded Bible).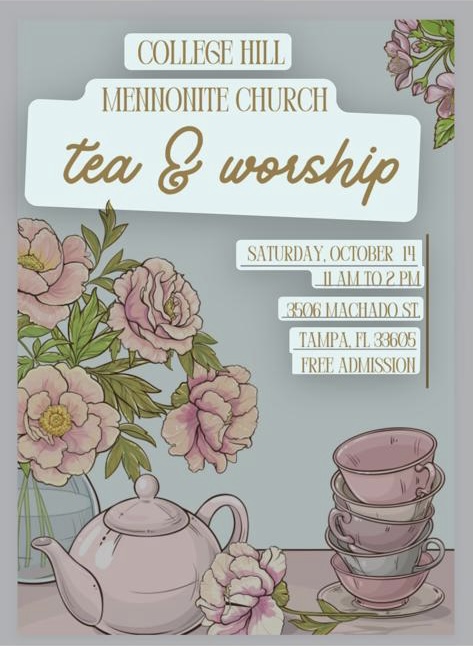 Women's Tea
Care for a spot of tea? Join us for our 7th Annual Women's Tea. Grab a hat, invite a lady, and let's encourage one another!  Our apologies! This event was rescheduled from September 9, 2023.
Sunday School:                    10:00 am EST
Sunday Service:                   11:00 am EST
Children's Church:               11:00 am EST
Bible Study Wednesdays:   6:30 pm EST (Via Zoom)